VisionAndPsychosis.Net©
In Wetumpka, AL.
The Wayback Machine will show this site is an investigation of Subliminal Distraction begun in 2002.
If you wish to help in this project, send the Home page URL to your email list and encourage everyone to do the same.
Preventing Subliminal Distraction episodes, mistaken for mental illness, is simple and free.
Copyright 2003 Edit May 21, 2017
Copyright Contact page Demonstration of subliminal sight
If you reached this page from a search engine enter the site here,
or see other cases on the Disappearance and College Suicides pages.
Cook County Jail
&
Subliminal Distraction
This page is under construction check back until this notice is removed.
Sunday, 60 Minutes aired a program about Sheriff Thomas J. Dart and his modern approach to incarceration.
He has changed the view of jail as simple incarceration into mental health treatment for inmates.
But he and his warden are missing a key piece of information that would explain violence by inmates.
Subliminal Distraction.
Crowded bunkroom type living arrangements guarantees that from time to time inmates will create
visual subliminal distraction.
In addition activities used to instruct inmates how to plan ahead, playing chess with movement in peripheral vision
creates the "mental break causing design mistake" on this site.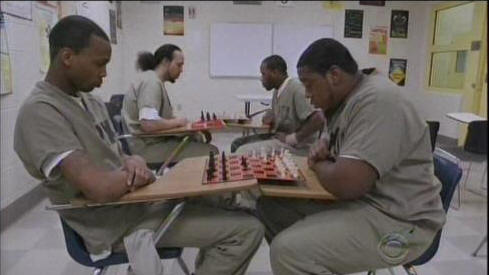 Activities which require mental investment to plan ahead engage the concntration necessary to allow Subliminal Distraction.
Single or widely spaced exposure is normal. We all have this level of Subliminal Distraction every day.
But Subliminal Distraction exposure is cumulative
For someone with Subliminal Distraction caused psychiatric symptoms ongoing, even light exposure is problematic.
By evaluating activities that are known to cause a mental break and also have the "special circumstances" for Subliminal Distraction
it is possible to create a list of outcomes for Subliminal Distraction.
Subliminal Distraction Cumulative
QiGong & Kundalini Yoga mental breaks, known for 3,000 years, show us those are:
fear, paranoia, panic, anxiety, depression, and thoughts of suicide.
Would you believe that in all that time it has not occurred to anyone in mental health'
to investigate why waving your arms and legs in unison with a small group of meditating people causes a mental break.
The Investigation Methodology page has additional examples for the two exercises.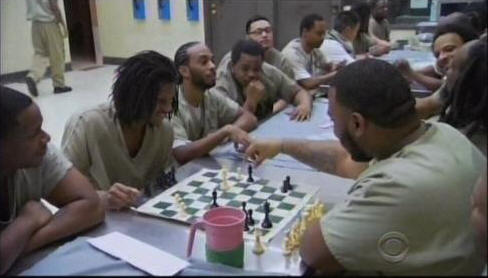 It is not possible to subliminally detect movement in conscious sight.
These chess players cannot have Subliminal Distraction from each other's movement.
But just as in the Foxconn electronic assembly lines movement of others nearby can be subliminally detected.
Construction paused May 22, 2017