VisionAndPsychosis.Net©
In Wetumpka, AL.
The Wayback Machine will show this site is a 15 year investigation of Subliminal Distraction.
If you wish to help in this project, send the Home page URL to your email list and encourage everyone to do the same.
Preventing Subliminal Distraction episodes, mistaken for mental illness, is simple and free.
Copyright 2003 Edit September 11, 2017
Copyright Contact page Demonstration of subliminal sight
If you reached this page from a search engine enter the site here,
or see other cases on the Disappearance and College Suicides pages.
An Vinh Nguyen
Missing graduate of the University of Houston.
An Vinh Nguyen's car has been found, and in police custody a week.
Nothing has been released about what police found in the car.
Did you know An Vinh Nguyen?
Can you supply information about his computer use. study habits, or social media use?
Examples of such information in two cases, Joe Morse here, and Pekka-Eric Auvinen here.
Not enough information has been released to point to a Subliminal Distraction mental break in this case.
A news story from the Houston Chronicle shows that as late as August 7, 2017 Nguyen had not been found.
Police believe he was murdered. His car was found abandoned.
Jerrett Jamal Allen, one of two cousins believed to have lured men with a dating app
was arrested using Nguyen's credit cards.
Other missing students have left things like ID, house/car keys, and credit cards in abandoned cars.
Until someone stumbles upon his body the case is still up in the air.


There is a long list of these disappearances. Most are college students. There are still five missing Canadian engineering students. Here
Other students have recovered, and returned like Ahmad Arain, UCLA, who emailed home from Mexico after six weeks. Here
Ron Tammen walked away from Miami of Ohio in April 1953. He has never been found. Here
A significant number have been found as suicides. College Suicides

Visual subliminal distraction is a normal feature of everyone's physiology of sight.
The full story covers five sequential short text pages beginning with Subliminal Distraction.
So little it thought of the problem it is not in books. The physiology is taught in first semester psychology lectures
on how peripheral vision reflexes are created in the brain below thought, reason, and consciousness.
Subliminal Distraction, because it happens at that level in your brain, is UNDETECTABLE once the conscious startle stops.
When you learn to ignore movement in peripheral vision you have successfully suppressed the vision startle reflex. Demo to prove that.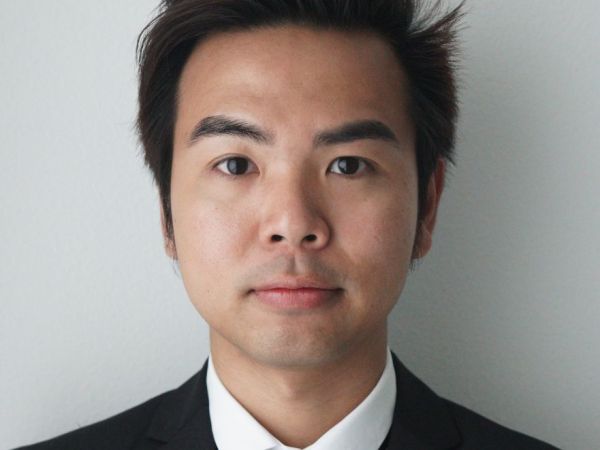 The explanation:
Fifty years ago design engineers discovered a previously unknown problem when it caused mental breaks for office workers.
When told it was the long-term consciously forced suppression of the vision startle reflex, the cubicle was designed to block peripheral vision for concentrating knowledge workers to stop if by 1968.
But students, or home computer users on social media can accidentally make the design mistake, have this episode, and vanish.
Subliminal Distraction should be investigated, and eliminated first. __ If it happened there would still be evidence of the "mental break causing design mistake" where he studied, or used his computer in his apartment.

If he created the "design mistake" engineers found, and solved fifty years ago, he could be anywhere he could travel without a passport. One student was recovered after three months when he tried to enter Canada without papers. Ahmad Arain, UCLA, recovered after six weeks, and emailed home from Mexico. He had walked from LA, after leaving a bus in Watts on his way to a school meeting. There are still four missing Canadian engineering students. One vanished from a summer tree planting job miles from paved roads. Aju Chukwudiebere Iroaga
Joe Morse vanished the last day of school at Georgia Tech in the spring of 2003. Four years later the Georgia Tech police discovered he was found an unidentified suicide in Miami the day after he vanished. His roommate supplied a diagram of their dorm room computer workstation design showing Morse had three sources of Subliminal Distraction. Morse same link as above
Robert Kovack, Virginia Tech grad student with a job waiting, vanished on his way to a football game leaving his half locked car beside the road. Eighteen years later he was found as skeletal remains hidden in the brush, under the New River Gorge Bridge, near where he abandoned his car. Here
In a Subliminal Distraction altered mental state the subject can make decisions that put them at risk for crimes, or accidents. If the usually harmless nonsense hallucinations of the office worker mental break are shaped by depressive ideation, from semester long light visual subliminal distraction exposure, into beliefs of an unsolvable, unbearable outcome for a real local, or completely delusional situation, they can be a suicide in the panic attack-like confusion of the full mental break.
Schools such as Brown, MIT, Georgia Tech, Virginia Tech, UC Davis, and others refuse to investigate that something they failed to do is causing student deaths. UC Davis actually emailed to refuse the information. Linnea Lomax was missing at the time. She was later discovered a suicide by her mother leading a search group. Here
It is communicated in design courses lecture material . The physiology is explained in first semester psychology lectures on how peripheral vision reflexes are created in the brain below thought. reason, and consciousness. __ But the mental break is rarely mentioned. All my 1990's instructor said was, "Subliminal sight caused a problem in the early days of modern office design."


The episode strikes like lightening, usually without warning symptoms.
Chronic low level Subliminal Distraction can cause anxiety, and depressive ideation long before the full mental break.
When it happened to my wife after her office was changed eliminating Cubicle Level Protection her episode was mistaken for schizophrenia. Connie Tucker
It is possible to prove this design problem causes psychiatric symptoms.
By copying the design mistake, optimizing it, then using necessary precautions, it can be shown the early outcome of visual subliminal distraction is anxiety, and changes of thought to depressive ideation. __ This beginning effect is subtle happening with hours of exposure daily for several days. Warning about guessing the experiment conditions. Here

Instagram pictures show Hollywood & Nashville personalities with anxiety issues creating the 'special circumstances' for visual subliminal distraction. Amanda Bynes/Taylor Swift

Wide spread single exposure incidents are normal and harmless. Visual subliminal distraction only causes psychiatric symptoms when someone creates the "special circumstances" that require the consciously forced suppression of the vision startle reflex for long periods, over many days.
In nine years sending letters, and emails I found only one doctor at Tufts University who said he had seen the episodes from offices when he was in residency. Design engineers eschew discussing it. When I began I encountered a refusal to give information, and was accused of being an attorney trying to get information for a lawsuit. Here
Believed to be a harmless nuisance in the correct design of high traffic business offices the cubicle was designed to block peripheral vision to stop it in offices by 1968.